On Being an Orthodontist
Practicing orthodontics is a professionally and personally rewarding career. Every day I get to assist in changing people's smiles, as well as their feelings about their appearance, and that's satisfying. When a person feels secure in their smile, they share it more often: their confidence and self-esteem increases, and they become more outgoing and comfortable in every interaction. As an orthodontist, I help bring about these lifelong transformations every day.
I've been an orthodontist for more than 30 years. My father introduced me to dentistry and orthodontics, and I fell in love with the field. The profession allows me time to develop lasting relationships with my patients, to get to know them on a personal level, and learn about their lives and interests. The stories they share about their hobbies, adventures, and plans are always fascinating. I look forward to each person's next visit to hear their latest updates.
Whether I am caring for a young person who's excited to get started with braces, or an adult who's thrilled to be getting the smile they've always wanted, I'm enthusiastic for that person. Orthodontics truly transforms lives.
My Education and Commitment to Continuing Education
Undergraduate degree – University of Pittsburgh
Doctorate of Dental Medicine – University of Pennsylvania
Orthodontics education – University of Pennsylvania
It's essential I remain current on developments in orthodontics. This is a field that sees constant changes in technologies, treatments, and materials. Staying abreast of those developments ensures my patients receive the highest quality of care. I've pursued continuing education in orthodontics, aesthetics, lasers, 3D imaging, scanning and aligner treatments, to name a few.
I'm an assistant clinical professor at the University of Pennsylvania, which allows me to educate future oral healthcare providers and be inspired by their enthusiasm.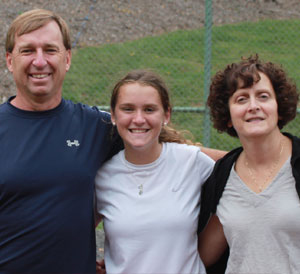 Professional Memberships
American Board of Orthodontics
American Association of Orthodontists
Middle Atlantic Society of Orthodontists
Pennsylvania Association of Orthodontists
Pennsylvania Dental Association
Berks County Dental Society
Personal Life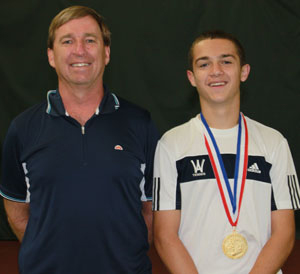 Born in Pittsburgh, my family settled in Wyomissing when I was in the fourth grade, and we have been here ever since. My life is shared with my wife Ann, our daughter Allison, son Patrick, and our family dog, Sophie. When I'm not caring for my patients, I enjoy taking walks with Ann and Sophie. Socializing with family and friends is a priority, and I enjoy staying active by biking, playing table-tennis, and hiking. Photography is one of my hobbies. Also, I love competitive tennis and am a 4.5 USTA player.